Halloween is upon us. If you have yet to choose a costume for whatever parties you will be attending this weekend, please allow us to provide you a very cheap option:

BDf presents, the official Mal-Formed Johnny Mask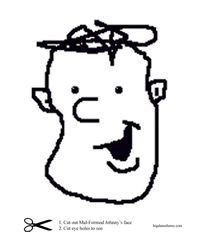 Just download, print and cut out the mask. Use with literally any outfit. MFJ doesn't really have a certain style of dress so it is virtually impossible to dress incorrectly with this mask.
Should you feel the need to dress up with this mask, might we suggest a nice suit?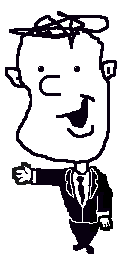 MFJ likes to go formal for holidays.
It helps get the
pussy
, you see. At least, that's what he claims.
Of course, he
is
a shitty cartoon, so we don't really believe him.