Some of you may be familiar with the film industry term "development hell". The term refers to the state where a property is in a near constant state of development and adjustment which usually ends with the film being abandoned completely.

Below we have a few examples of films which were locked in development hell and ultimately never went before the cameras. Some of them are interesting enough to make one wonder "what if...". Others are such incredibly bad ideas that one is forced to mutter "thank God that wasn't made". But mostly (and by "mostly" I mean "completely") they are totally made up.


Lawrence of Aruba - Following his Arabian adventures, T.E. Lawrence travels to the Caribbean island of Aruba and attempts to raise an army to liberate the isle from the Kingdom of the Netherlands. While the uprising ultimately fails, Lawrence finds love in the arms of a nubile native girl.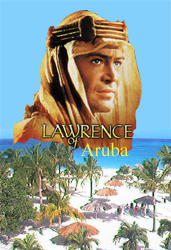 Shitty photoshop representation of the proposed film

Robin in da Hood
- An urban update of the Robin Hood mythology. Most notable for the tagline "He steals from the pimps and gives to the hos", the film ultimately got tangled up with casting issues and was canceled a month before shooting was to commence.
Waiting to Inhale
- A romance/drama which centers on four asthmatic female friends living in Phoenix, Arizona and their relationships with men.
Amadeus: The Falco Story
- Following on the heels of such successes as
Ray
and
Walk The Line
, this biopic about the band known for the hit
"Rock Me Amadeus"
hit a snag when it was discovered that there was already a film entitled
Amadeus
. As Falco had no other American hits, no other title could be found and the project was abandoned.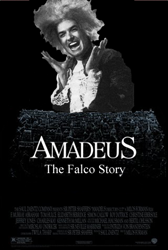 Another shitty photoshop representation of the proposed film

Stillborn
- A horror film which was billed as "
The Good Son
meets
Nightmare of Elm Street
" this film never made it out of the scripting phase. The story deals with a young married couple who find out that they are pregnant. Giving the finger to superstition, they plan a baby shower during the first trimester. Two days later, the baby is stillborn. In revenge, the baby attacks everyone involved with the baby shower via their nightmares. Like a little unborn Freddy Kruger.
Schindler's Addendum
- A proposed sequel wherein a second list is...you know what? I already feel fucking terrible for even making this joke. Moving on...
6 Going On 60
- Sort of a spiritual sequel to
13 Going on 30
, this film would have none of the stars of the original returning nor would it be a continuation of the first film's plot. While the first film dealt with a 13 year old girl waking up at age 30,
6 Going On 60
would follow a young girls with progeria and....Jesus I am going to hell if I keep making jokes like this. Sorry.
I, Retard
- Dr. Alfred Lanning runs a facility which cares for developmentally challenged children. When Lanning is murdered, Detective Del Spooner believes that one of Lanning's special children might be guilty of the crime. Also...this is almost as bad as the Schindler joke. I'm an awful person.
Farley & Me
- Following the success of
Marley & Me
, this proposed biopic of Chris Farley...OK. I'm done. This is too fucked up.

The fact that we took the time to make this just proves we are total fuckers