Unbeknownst to many, BDF had a forerunner called Ye Olde Damned Funny which ran from 1880 to 1942. Being the pre-internet era, this version of BDF was a weekly newspaper.

Peaking in popularity between 1908 and 1938, hundreds of people applied for employment with the Olde Damned paper.

Much akin to the modern day BDF that you know and love (yes you do...admit it...you love it), YODF had a small staff. Consequently, the vast majority of applicants weren't hired.

Always looking for a good excuse to avoid working, we here at the modern BDF rooted through the old archives and perused some of the resumes. While none of the following applicants were hired, rest assured that they all went on to bigger things.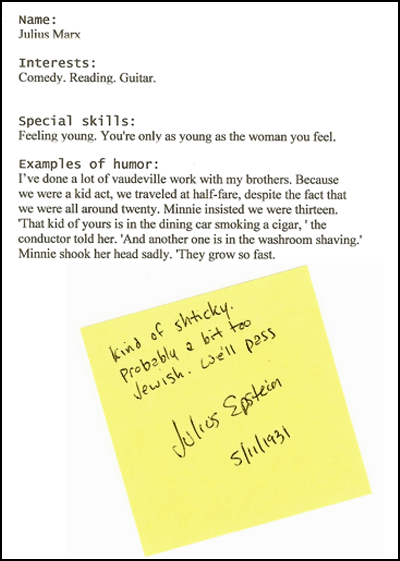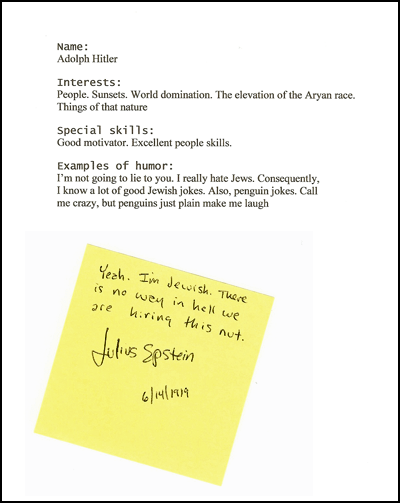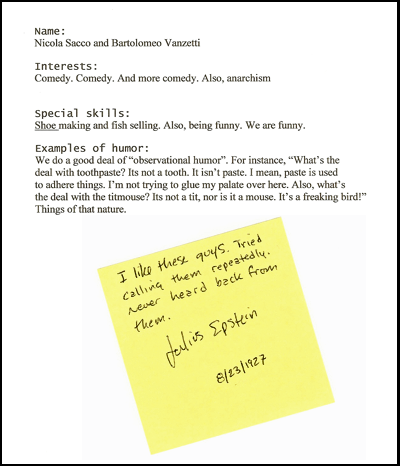 In retrospect, it probably would have been interesting to see what some of those guys would do within YODF.
Knowing
what happened with Sacco and Vanzetti
, I feel a little bit bad that they weren't hired. Well, hindsight is 20/20 and all that stuff.
As far as that last applicant...further proof that we have always had bad judgment. We probably should have hired that guy.