For your cultural edification, we offer a few more tasteful pieces of poesy.



Haiku

I don't like coffee
But I do enjoy Vodka
It makes me happy






Limerick

There once was a girl from Dayton
Who left all her suitors a-waitin'
She bored all her mates
getting ready for dates
So they all just begun masturbatin'






My Friend Tom

I met a new friend one day.
We went to the gym to play.
He gazed at my rear,
and smiled at my gear.
And that's when I knew Tom was gay.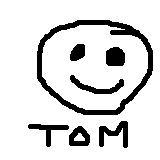 A Question

Popcicles are neat,
so are candy and gum.
I haven't any,
Do you swallow cum?